WCDP Election Night Watch Party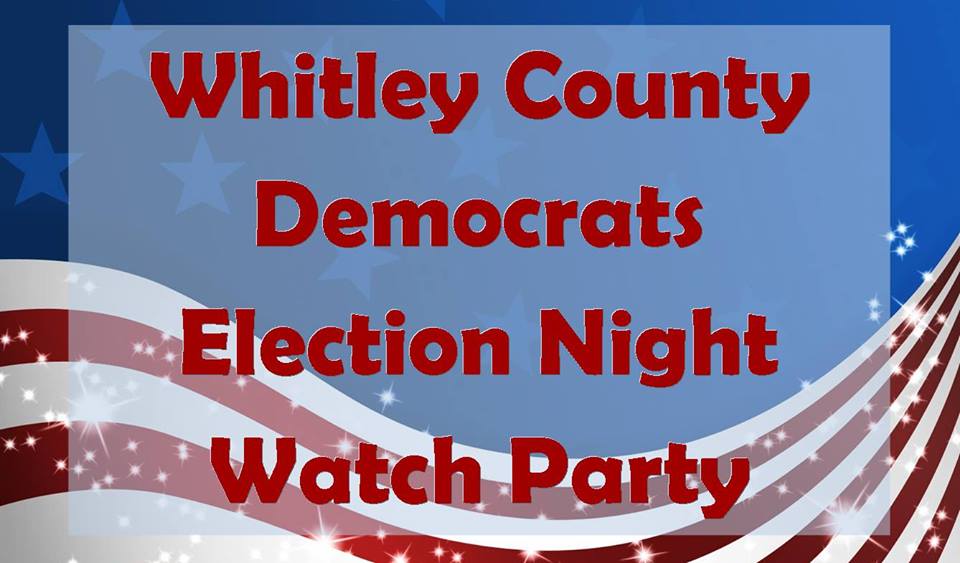 Join the Whitley County Democrats for an Election Night Watch Party Tuesday, November 8 from 6:00 p.m. – 11:00 p.m. in Churubusco.
Madalyn Sade-Bartl, Clerk/Treasurer of Churubusco is hosting us at her home (328 N. Line St. Churubusco). Join us for food and fellowship as we celebrate a victory for our Democratic candidates.
Pizza will be provided, but please bring your own beverages. Please RSVP for more details and so we are sure to have enough food.
Event Details: https://www.facebook.com/events/1747381258859588/